In her personal life, Anne-Claire de Vries isn't the type to plan too far ahead. Her ideal day involves very little forward-thinking and just unfolds spontaneously. You'd never guess this, though, because as Head of Strategy Deployment & Analytics at Gall & Gall long-term planning is one of her key responsibilities. "A company must stay flexible to adapt to the constantly changing world around us. There's still so much that can be done in the data and analytics area. With our skilled team and all the technology available to us, we can achieve the most amazing things."

Working on a smaller scale, but making a bigger impact – that was Anne-Claire's main motivation for leaving international parent company Ahold Delhaize in 2016 to work for one of its brands, Gall & Gall. "As much as I enjoyed contributing to our global family of brands, I was very excited about the prospect of working for a smaller local brand like Gall & Gall. I wanted to make even more of an impact, which is obviously more attainable when you have broader responsibilities. It's also particularly doable to leave a mark at Gall & Gall, where reporting lines are shorter."

As Head of Strategy Deployment & Analytics, Anne-Claire's impact is tangible. Together with Gall & Gall's Brand President, Pieter Saman, she's responsible for the execution of the company's strategy. "Our mission is to 'reinvent the Good Enjoyment for everyone'. We want people to enjoy life with friends and family, accompanied by the right drink. But we also want them to do this responsibly, sustainably and within the context of a healthy lifestyle."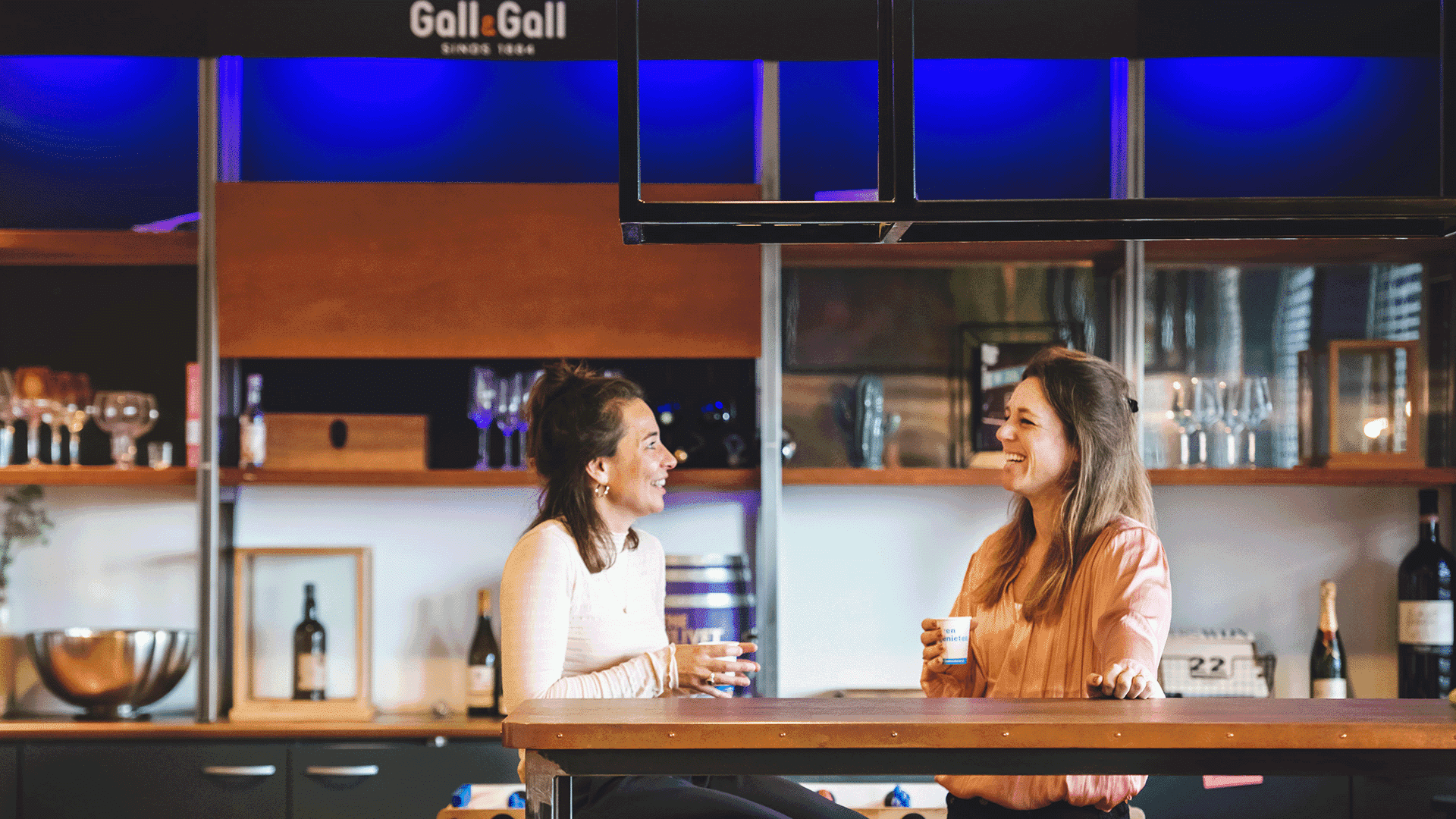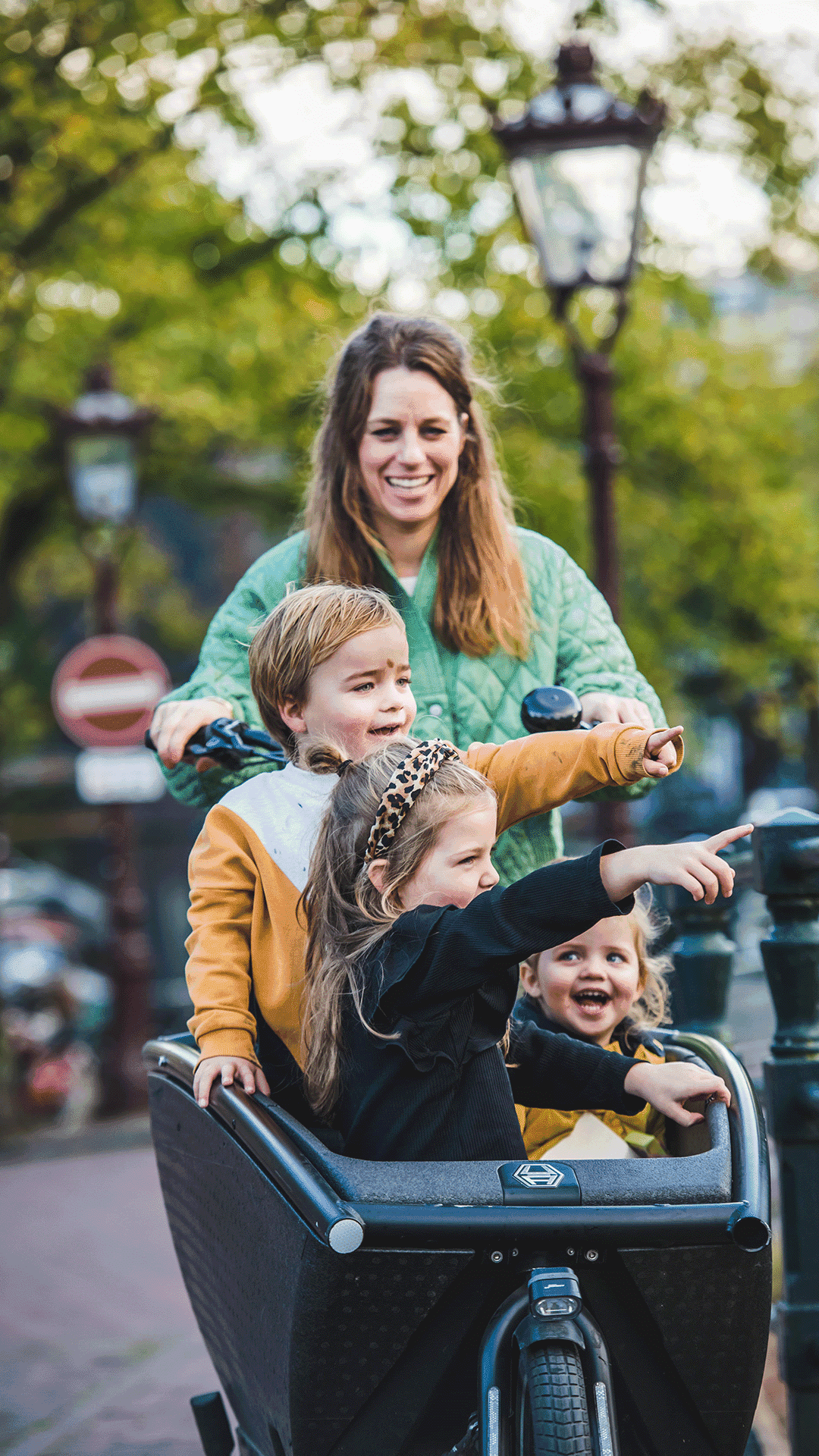 The freedom, tools and technology to shine
Gall & Gall's data and analytics team is set to execute and accelerate this mission. The team invested much time and effort in shaping a state-of-the-art modern data platform to enable this goal. "With this fairly new data lake, the analysts now have the freedom, technology and tools to shape and use all data to amplify the company's mission. With their combined knowledge and skills, this team is ready to make Gall & Gall future-proof. And that is what they strive for every day."
The team currently comprises three data analysts and a product owner, working hand in hand with three data engineers. All are driven professionals who take ownership of their work, and are eager to develop themselves continuously. Being part of the Albert Heijn data community is great, as it allows them to benefit from training, education and the knowledge of the Albert Heijn organization."
From 2023 onward, this cooperation will be strengthened further: the advanced analytics and data science capabilities will be centralized within one team. This team will be responsible for supporting three Dutch banners: Albert Heijn, Etos and Gall & Gall. "It's a very good move. That way, we can add much more value to our company and optimally leverage our capabilities." In the new setup, Anne-Claire will be responsible for aligning Gall & Gall's strategic roadmap with the team's cross-brand priorities.
"Monitoring performance is crucial for success. Getting feedback is a vital part of our strategy. We're always asking ourselves, 'How can we use this feedback to improve activities and ensure they serve our mission?' By acting on the feedback quickly and effectively, we truly add value and help achieve our goal."
An agile can-do mentality
That quick turnaround is very typical for Gall & Gall. "As a smaller company within such a huge corporate, we're very agile and able to act quickly. I really like this can-do mentality and the energy in this company to make things happen. We're like a scale-up, but with the power and infrastructure of a big organization behind us."
"In addition to that can-do approach, it's also the people that make me love working for this company. Over the past 12 years, I have had the privilege of working with people that I could not only learn a great deal from, but also have a lot of fun with. I made some good friends at Ahold Delhaize and even met my husband, Harm, here!"
Being agile is important in Anne-Claire's personal life, too. "In an ideal world, I don't plan too far ahead. To me, the best days are those that unfold spontaneously and hold unexpected events. I like to just walk out the door, grab a coffee, sit on a terrace, bump into friends randomly and simply see how the day unravels. The best is not knowing how it will end: maybe we end up at a music festival or maybe we miss the last boat home and are forced to stay the night somewhere and make a weekend out of one day out. These days, with three young children, we've obviously had to let go of most of that spontaneity, but Harm and I still enjoy it when this sort of day happens. Amsterdam, where we live, is perfect for that. It's a large city with the characteristics of a village – there's enough of a buzz and always plenty to do."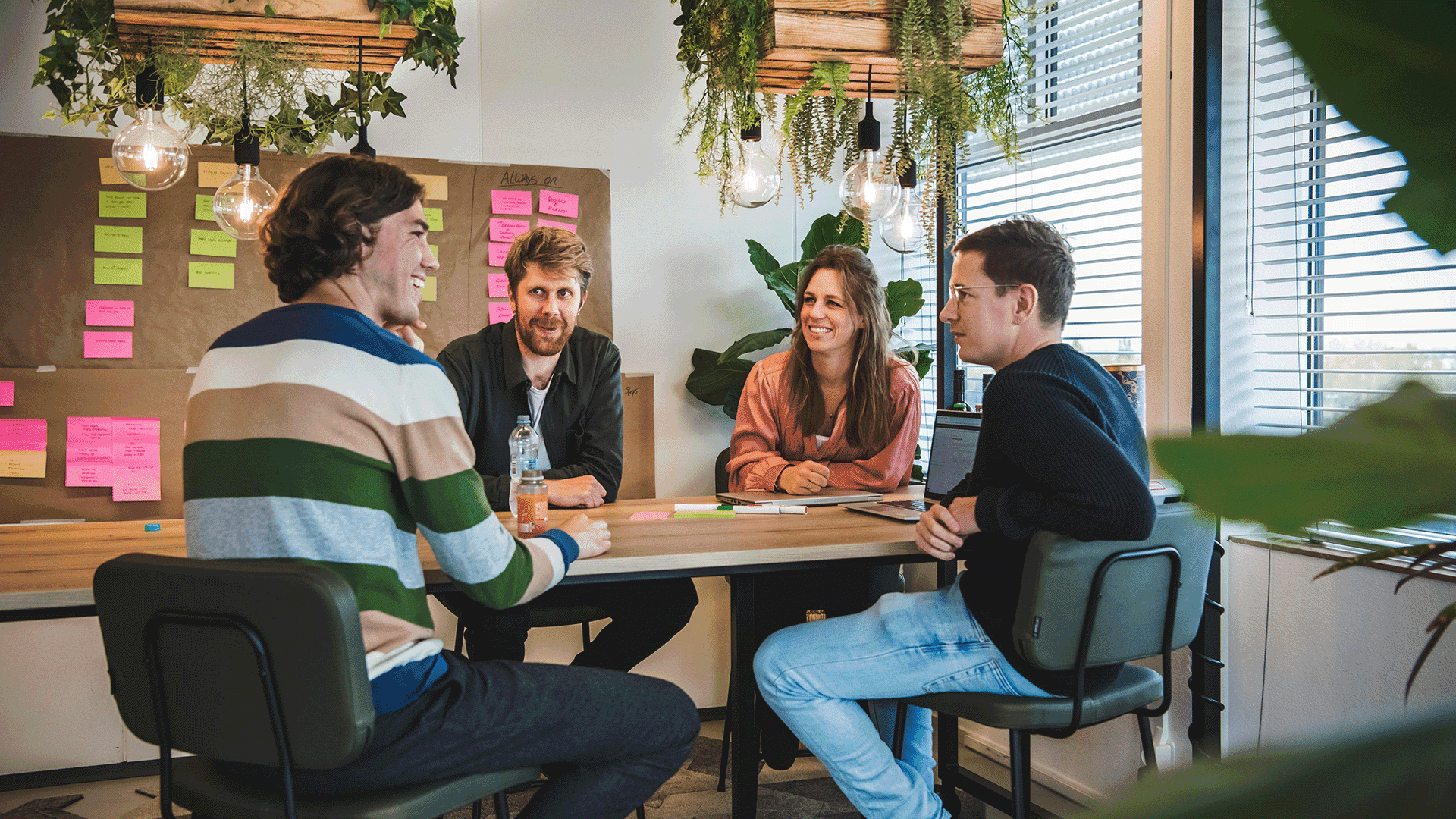 Name: Anne-Claire de Vries (1983)
Started working at Ahold Delhaize: June 2010
Studied: MSc Finance (Erasmus University Rotterdam, 2009); Executive Master of Finance and Control (Vrije Universiteit Amsterdam, 2019)
Living with: My husband, Harm, and my three children, Wibbien (5), Rijk (4) and Julie (2)
Hobbies: Skiing, going to concerts and music festivals, and going on 'adventures'
Wake me up in the middle of the night for: Absolutely nothing. My kids do that way too often anyway. Can I please sleep through the night just once?
Favorite holiday destination: Italy
Life-changing event: My travels through Australia when I was 18
Biggest source of inspiration: My father
Best advice I've ever received: "It's better to regret the things you've done than the ones you haven't"