Legal & Public Affairs in short
A number of global support functions help to further strengthen Ahold Delhaize's great family of brands. One of these is the domain of the Global Support Office (GSO) Legal & Public Affairs department. The main areas of work in this division are covered by dedicated teams, each with their own expertise: Corporate; IT law; Data Privacy law; Intellectual Property; Asset Protection; and Public Affairs. Together these teams – spread among our offices in Zaandam and Geneva – ensure that the actions of Ahold Delhaize are compliant with applicable laws, regulations and procedures. Alongside the GSO team, the separate countries each have their own brand legal departments. There is also a US and European legal function. All the legal disciplines communicate and cooperate with each other intensively.

Our GSO Legal team resides at holding-group level – the corporate heart of the company – and offers our different departments and stakeholders legal advice and guidance on any matter that may arise. We cooperate closely with all disciplines in the company, both locally and globally, and are involved in virtually every aspect of the business that has a corporate legal component.
We're highly qualified and energetic, but we're also much more than that. We're an international group of open-minded people who fully trust each other. Making mistakes is okay; saying you don't have the answer to a question (yet) is, too. What you see is what you get – for real. We're ambitious and we work hard. Whatever the job, we get it done quickly, effectively and efficiently. But we certainly value a good work-life balance, too.
A steep learning curve
Anyone who's a team player, and eager to learn and develop will fit in perfectly at the Legal department. We learn on the job – and from each other – all the time. The organization invests heavily in further developing and training employees, both internally and externally. And more than simply being facilitated, it's proactively encouraged. You're given opportunities to grow in a way that you might not experience elsewhere.
"I love the what-you-see-is-what-you-get attitude of our team. Nobody's perfect, and we're not shy to ask each other any questions we might have. Within this radically honest work environment, we consistently bring out the best and have full trust in each other. It's because of this foundation that, together, we deliver the best results and truly enjoy what we do."

Diederik Bos, Director Legal Corporate, Ahold Delhaize
In a nutshell, we are...
A team that is proud of its diversity and inclusiveness
A team that welcomes interns to join us as part of their studies
A team that provides experiences in different jurisdictions all over the world
A team that enjoys reinventing the legal function and its capabilities
A team that is proud of its diversity and inclusiveness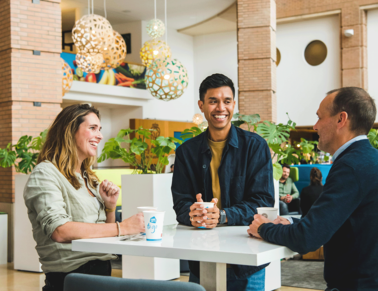 The legal team welcomes interns to join us as part of their studies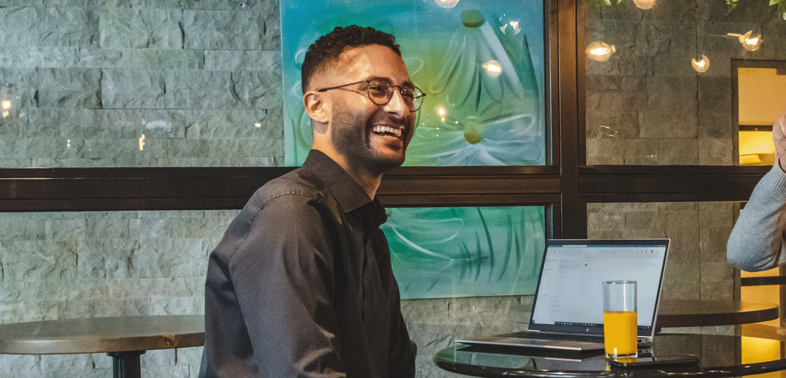 A team that provides experiences in different jurisdictions all over the world (legal)
The team enjoys reinventing the legal function and its capabilities