"There's always a new 'bad guy' lurking around the next corner that we need to stay ahead of. I find it extremely exciting to work in a domain that is constantly evolving, and so rapidly too. It feeds my curiosity and desire to learn new things, and it forces me to stay on top of my game. It's very fulfilling." Christy Elgee, Manager of Cyber Defense and Operations at Ahold Delhaize USA, shares some insights about her professional journey and what she enjoys most about her role.
Fresh out of university in 2007, Christy joined Hannaford Supermarkets, one of Ahold Delhaize's local U.S. brands, as a Retail Management Trainee. It was the beginning of a journey that continues today. "Over the past 16 years, I have held many positions and always kept learning. As a naturally curious person, change and constant learning is incredibly important to me. But truth be told, before I joined the Cyber Defense team, I found myself questioning whether my career was heading in the direction I wanted it to. As a Demand Planning Analyst, my next step would be to move into a category management role. The idea of negotiating with vendors most days just didn't really make me happy. It's a great role, but as a very analytical person, I wanted something else – after much reflection, I realized that this 'something else' needed to be closely linked with technology."

It was the stories that her husband, Chris, told her about his field of work that sparked her interest in cyber security. "He always shared the most fascinating stories about his job. It seemed like such an exciting area to work in. At the same time, it's also quite a difficult world to enter. For most cyber security roles, you need specific qualifications and practical experience. While I had neither, the reality is that there's a great need for skilled people in this field and therefore a lot of opportunities. So, I applied for a scholarship program for women wanting to move into cyber security. I was over the moon when I got in! That program and the related certifications really gave me a leg-up. I proved I had what it takes."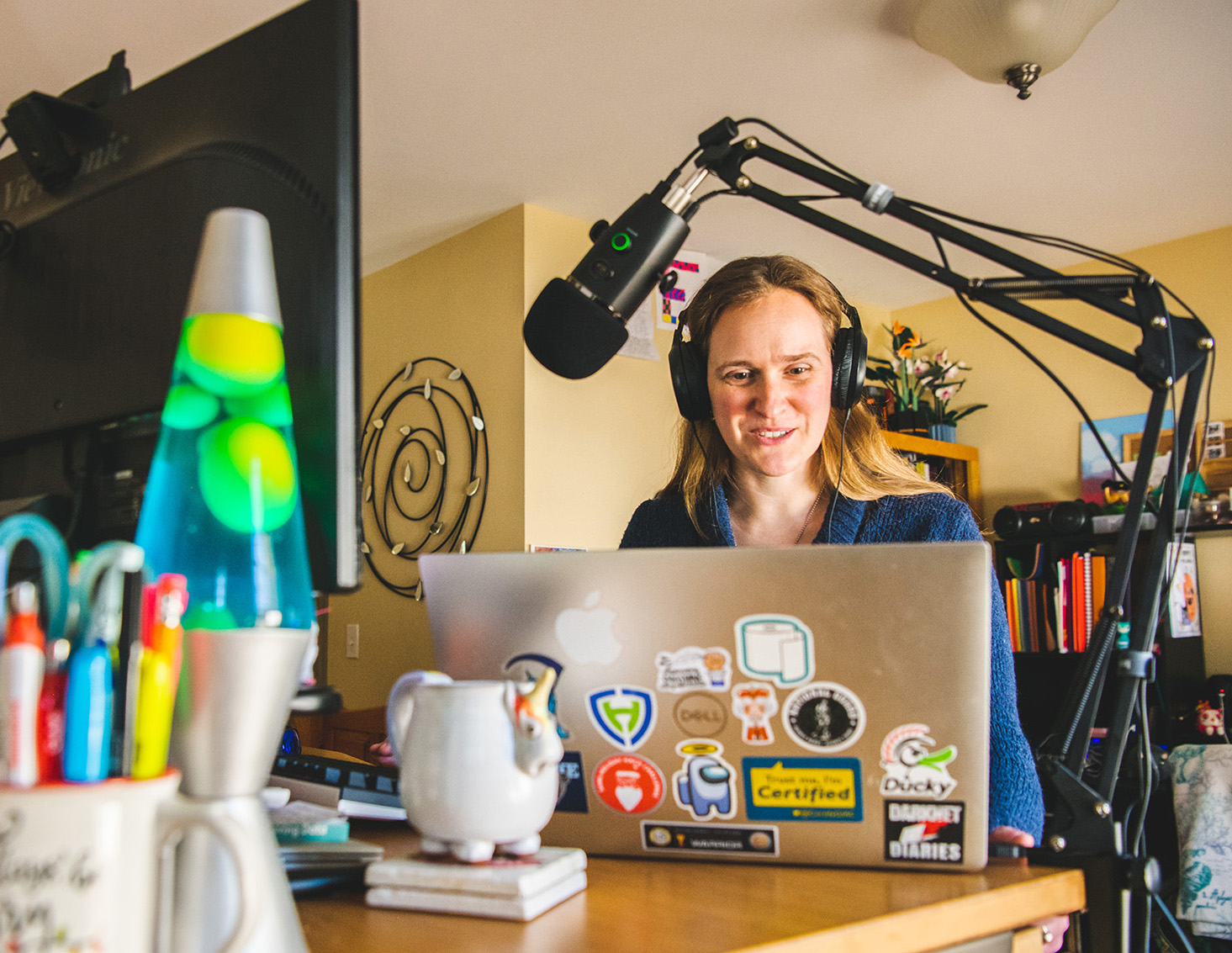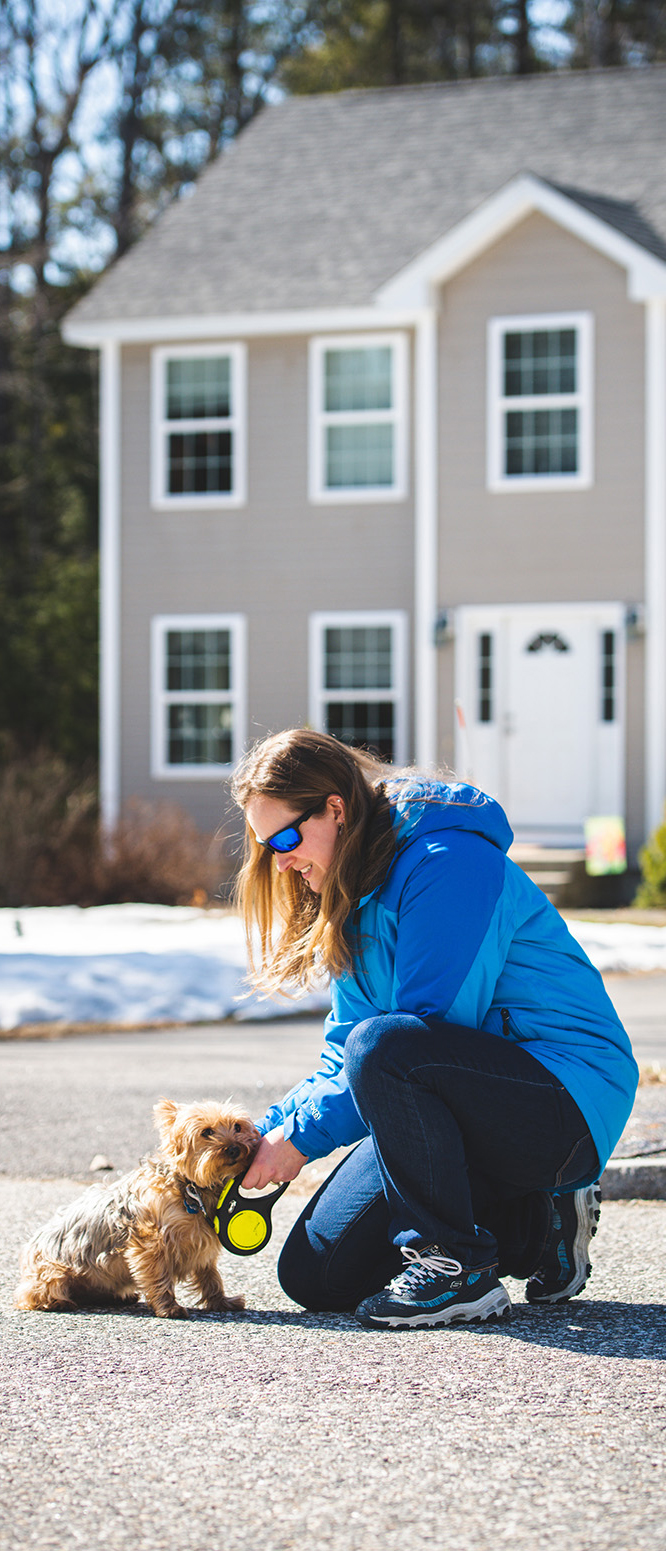 Adding value in unexpected ways
In 2019 Christy became the first woman to ever join Ahold Delhaize USA's Cyber Defense and Operations team. Aside from being a milestone for the company, it was life-changing for her personally, too. "It opened up so many opportunities for me. It's been amazing to be able to really contribute to the team by applying my unconventional skills from outside the field to this domain. One example of this is when the world ran into the Log4j vulnerability, which impacted nearly everything. For two weeks, our team worked non-stop – 24 hours a day – to monitor and manage the threat. My Excel skills came to the rescue: I built a spreadsheet to track everything and facilitate reporting so we could provide the leadership team with relevant insights. The spreadsheet proved extremely valuable and was used by several other teams, too. It was a great feeling to be able to add value when it was really needed."
She experiences a similar sense of exhilaration on a daily basis. "Working in cyber security really does keep things interesting. There's always something different going on, and a new 'bad guy' to beat at the game. It's like an endless race we must win. It allows me to learn new things constantly and develop myself. In this field, sharing information is crucial – not just within the company, but beyond these borders, too. I talk with people from airlines, hotel chains and other retailers to discuss problems we all run into and potential threats we can anticipate. Within Ahold Delhaize, we share insights with other teams and groups through presentations and reports, and soon we'll also do so through a podcast that my colleague, Jen, and I have been working on. Storytelling is an effective way to get the message across. We need to educate our teams so they can put the right measures in place and help keep customers and their data safe. This is critical because humans are the most vulnerable points in our network."
A mutual love for all things geeky
In June 2021, Christy was appointed as one of the managers on the Cyber Defense & Operations team. "It is honestly one of the most amazing teams I've ever been part of. We're 14 people with very diverse experiences and skill sets. As one of the least technical of the group, I have my more technically competent colleagues on speed dial. I love that aside from working hard, we also have a lot of fun together. We all have fairly nerdy hobbies and interests – for instance, we share a love for sci-fi shows and movies, and for quirky scientific facts. But most importantly, we're a super supportive bunch – we're always there for each other. That's typical for Ahold Delhaize: it has a very open and caring culture. In this company, everybody's treated equally, regardless of their position. Everybody's voice is heard. I can knock on anyone's door – that of my manager or even other company leaders – if I want advice or a candid conversation."

In most circumstances, these doors are virtual. Like the rest of her team, Christy mostly works from home. "We're spread all over the place. I'm the only one living in Maine, where one of our offices is located. I'll go into the office if I need to, but it's great to have flexibility – particularly because with four kids, two dogs and a husband who travels a lot, my home can be a pretty hectic place. When the kids are at school, it's quiet and I can get a lot of work done, but when the kids come home, they often need my attention. This is especially the case with my youngest, Ryan, who's autistic and has some special needs. I have made rules for myself to maintain a good balance between work and my private life. One of those rules is that between 4.30 and 5pm, I switch off my computer. From then onwards, my desk is off limits and I'm there for my kids."

Important life lessons
With two parents working in cyber security, Christy's kids obviously receive excellent training in digital savviness. "Three of our kids have their own phones. We talk a lot about digital safety, covering topics like online bullying, what information is safe to share and which applications to download. In the hyper-connected environment they're growing up in, being savvy about online safety is so important. It's one of the key life lessons I hope to teach them. As well as to clean their rooms – that would be great, too.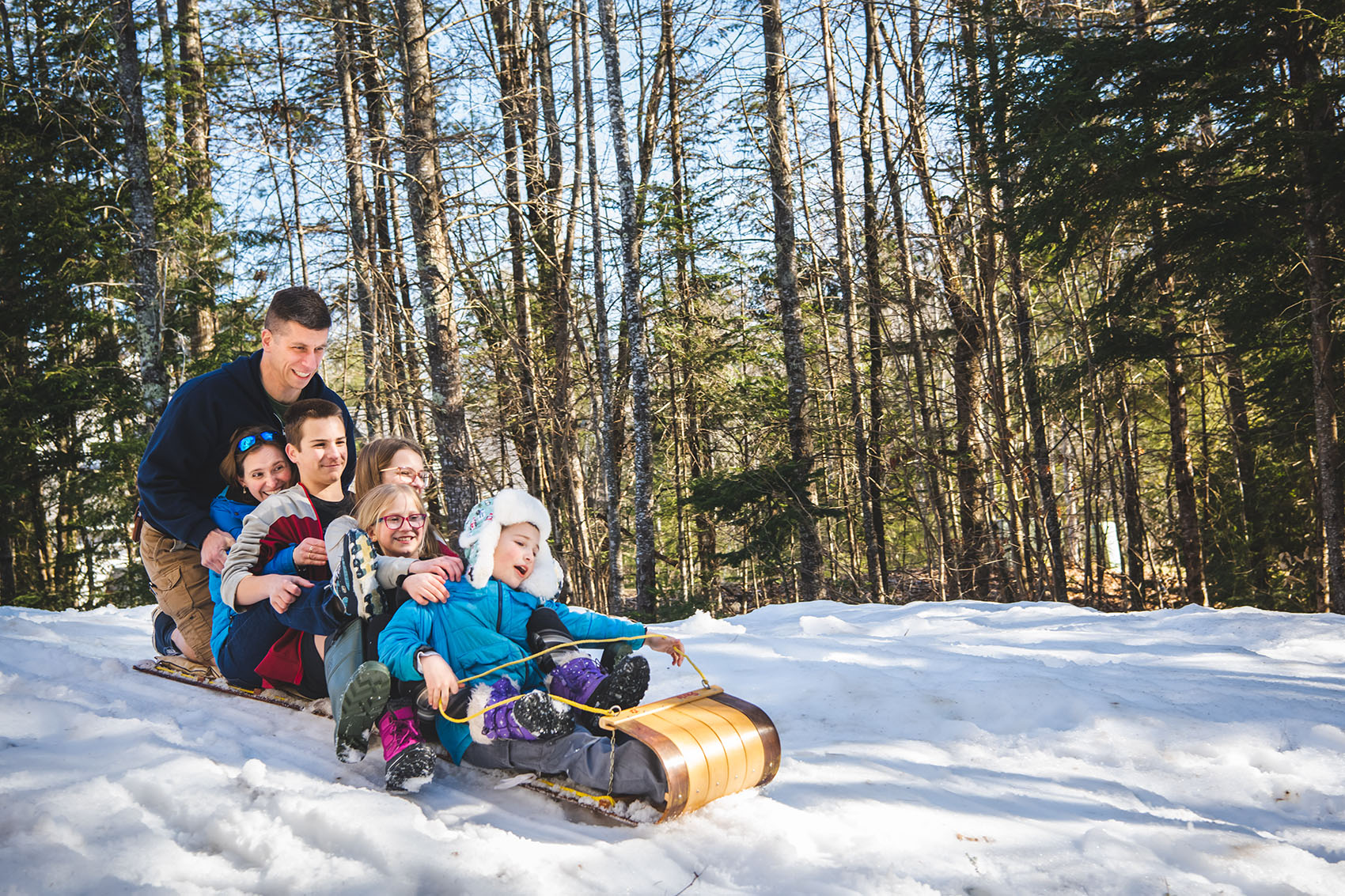 Name: Christy Elgee (1984)
Started working at Ahold Delhaize US (Hannaford Supermarkets): August 2007
Studied: MA Business Administration (University of Maine, 2007)
Living with: My husband, Chris, and our four kids, Joshua (13), Emma (11), Anna (10) and Ryan (8)
Hobbies: Crafting
Wake me up in the middle of the night for: I get woken up by one of my kids every night. I'm a night owl – I don't sleep a lot – so I actually don't mind
Favorite holiday destination: Orlando, Florida
Life-changing event: The birth of my kids, and my career change
Biggest source of inspiration: My kids. Particularly Ryan, because he works so hard to overcome the extra challenges that he has to deal with
Best advice I've ever received: It's okay to say "I don't know" sometimes