NFR in short
About NFR
NfR Sourcing stands for Not for Resale Sourcing. We facilitate the business operations of all of our European Ahold Delhaize brands by sourcing the indirect goods and services they need. Put simply, our department buys everything that you see in a store that's not for sale. Examples of these items are endless, covering everything from flooring and shelving to our ovens, checkout counters and packaging for our private label products. Together with key business stakeholders, our NfR Sourcing Managers define what to buy and who to buy it from.

Our team is based across six countries and is part of our European Business Services (EBS) organization. We're a truly European department, looking beyond borders to deliver the best sourcing solutions for all our European brands across the Netherlands, Belgium, the Czech Republic, Romania, Serbia and Greece. By using one European process, one European policy and one sourcing tool across all six countries, we can leverage scale to maximize benefits and secure the right conditions and best prices.
Our big hairy audacious goal
We aim to be our brands' trusted partner by creating the perfect link between their needs and suppliers. Together these six countries spend over EUR 3 billion annually across eight spend categories: supplies & packaging; facility services; logistics; equipment; construction; corporate & hired services; marketing & merchandise; and utilities. It's our bold objective, or "big hairy audacious goal", to ensure 5% year-on-year savings, amounting to EUR 150 million. With these funds, our brands can reinvest in their business and improve their customer value proposition.
The NFR Sourcing Academy
The NfR Sourcing department employs 90 highly skilled professionals, including over 50 strategic sourcing managers and many others working in support functions like development & intelligence; finance; and operational procurement. Throughout the department, professional development and personal growth are extremely important. We facilitate this through the NfR Sourcing Academy. By providing access to inspiring classroom training, an extensive knowledge library and LinkedIn Learning, we ensure all associates grow within their roles and strengthen their skill sets. Sharing knowledge and insights is key. Every month, the entire department participates in a meeting in which we discuss achieved savings, interesting projects and upcoming events. Additionally, we meet in person once a year to set out new category strategies and targets.
A peek inside the kitchen
Working for the NfR Sourcing department offers you a great opportunity to take a "peek inside the kitchen" of all the European Ahold Delhaize brands. Aside from giving you an abundance of opportunities to learn and grow, being part of this team also provides you with huge scope for potential impact – not only on the company's savings, but also on our sustainability goals. Working closely with the Health & Sustainability team, the Direct Sourcing team and the Logistics teams, we play a significant role in supporting important sustainability initiatives with objectives like reducing the use of plastics and operating on 100% renewable energy.

"We challenge, inspire and guide the business to find the best sourcing solution together. The way we're organized and structured, combined with the extremely talented professionals in our team, enables us to achieve our ambitious saving goals."


Thomas Pons, Director NfR Development & Intelligence at Ahold Delhaize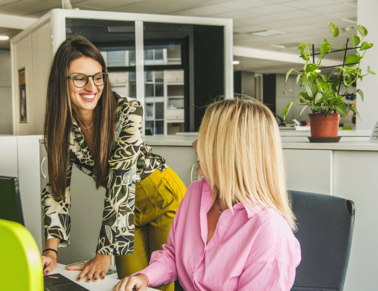 million customers served every week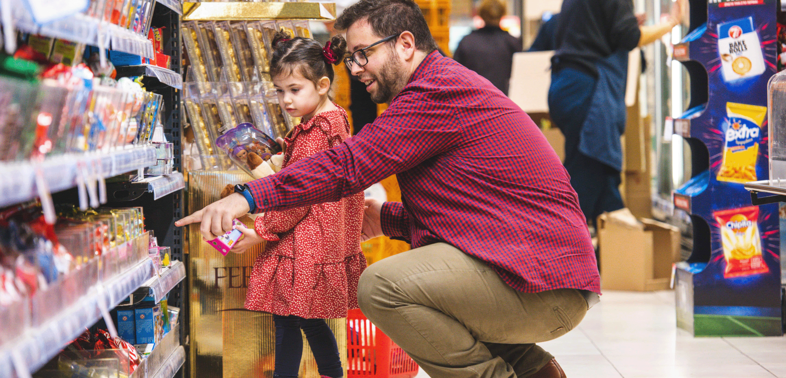 strategic sourcing managers work across 8 spend categories, with over EUR 3 billion in annual spend
In 2016, our team's target was to save EUR 35 million on company spend. In 2023, this target is set at EUR 150 million.
A change in packaging materials for all of our European Ahold Delhaize banners could not only result in huge savings, but also in a reduction in plastics of 100,000kg