Finance in short
In the Finance department, our goal is rather straightforward: we take care of the finances – for the organization and our entire family of brands. We provide the financial expertise and valuable insights that drive business performance at Ahold Delhaize and our brands all over the world. Along with that, we're also responsible for sustaining shareholder value.
Whether you work for the Global Support Office (GSO) Finance team, the European Business Services (EBS) Finance department or one of the Finance teams of our local brands, the opportunities are endless. Our Finance teams work together closely across our function, brands and regional business leadership.
Together the GSO and EBS Finance departments span four sub-departments: Tax and Accounting; Business Planning and Performance; Investor Relations; and Treasury and Insurance. Our scope isn't limited to finance alone. On the contrary: our multidisciplinary teams work closely with other teams and departments across Ahold Delhaize, driving innovation and change in the different domains of the company. We make decisions based on data, and ensure the rest of the organization does the same.
Tangible impact
You'll always find us at the forefront of innovation, which is exactly where we want to be. Our pioneering mindset is part of our departmental DNA. Yes, we take risks, but never without ensuring relevant controls are in place. Our impact on the organization is tangible: we provide insights that enable our colleagues to offer the right guidance and targets for the business. We continuously improve our company's financial structures and manage our financial resources. Our forward-looking approach plays a significant part in the exponential growth and improvement of Ahold Delhaize and its brands.
"This role allows me to exercise my accumulated commercial experience and logistics know-how. And the cherry on top: the opportunities to gain new skills, and the responsibility and freedom I get to accomplish my work goals the way I deem best."

Myrthe Hogendoorn, Finance Manager for Albert Heijn's AH to go format
High-performing team
Our teams are filled with smart finance professionals who enjoy taking ownership of their work. And that's precisely what they get. In this department, you'll have full responsibility for what you do, every single day, making it a fantastic place to develop new skills and grow. We're a high-performing department that greatly values a healthy work-life balance, too.
Annual revenues (€) managed by the Finance department within Ahold Delhaize, European Business Services (EBS)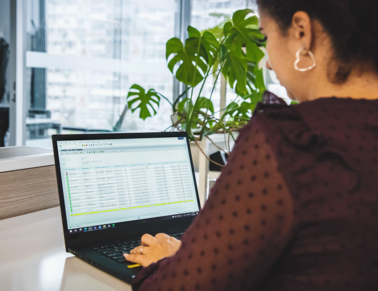 Percentage of our sales comes from our U.S. brands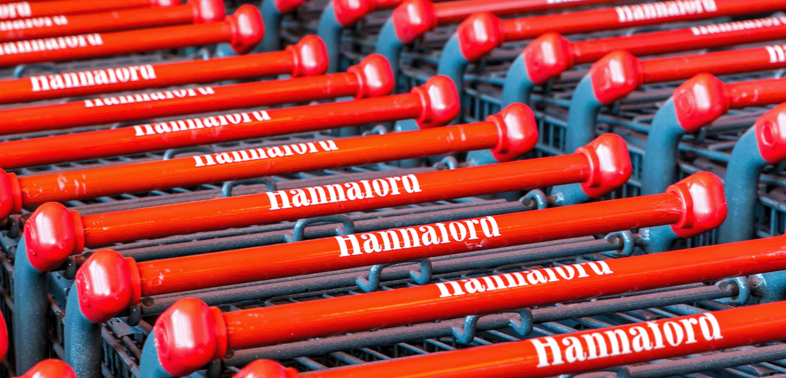 % of our total own-brand food sales comes from healthy products
% of sales growth in 2022 (38.2 % to be precise)
business cases every year, from new store openings to automating distribution centers